I am very sorry, thiks is the other conuties story aout 1..2..3.. KEBANG!.

Thursday, 31 July 2008 Thursday, July 31, 2008
Ninalina: whos that?
the 3 cheerleaders: IT's us!! come on! open the door b-day girls!
Ninalina: OK! OK! i'm coming!! he3
Minalina: whos dat sis?
Ninalina: it's those 3 cheerleaders!!
Minalina: O My GoD!!
Ninalina: YA i no!
The 3 cheerleaders: Come on it's a BOOM BAM BING TODAY!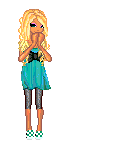 this is Sam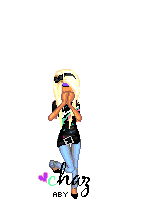 glitter-graphics.com

This is Yumy Ropor.
They open the door!
and saw the girls looking all nice.
But on thing that did not arrive or come to Ninalina and Minalina's party was..
Dasiy and the pop star punk singer.!
And of course there lil sister!

This is the pop star punk singer.
AND THIS IS THE TWINS LIL SISTER.


THiS Is dAiSY.
Just right after the cheerleaders came in.
at the back came the Pop star punk singer, Serah there lil sis and daisy all popped out of a car.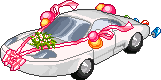 glitter-graphics.com
this is the car they bought for the twins.
to be continued.